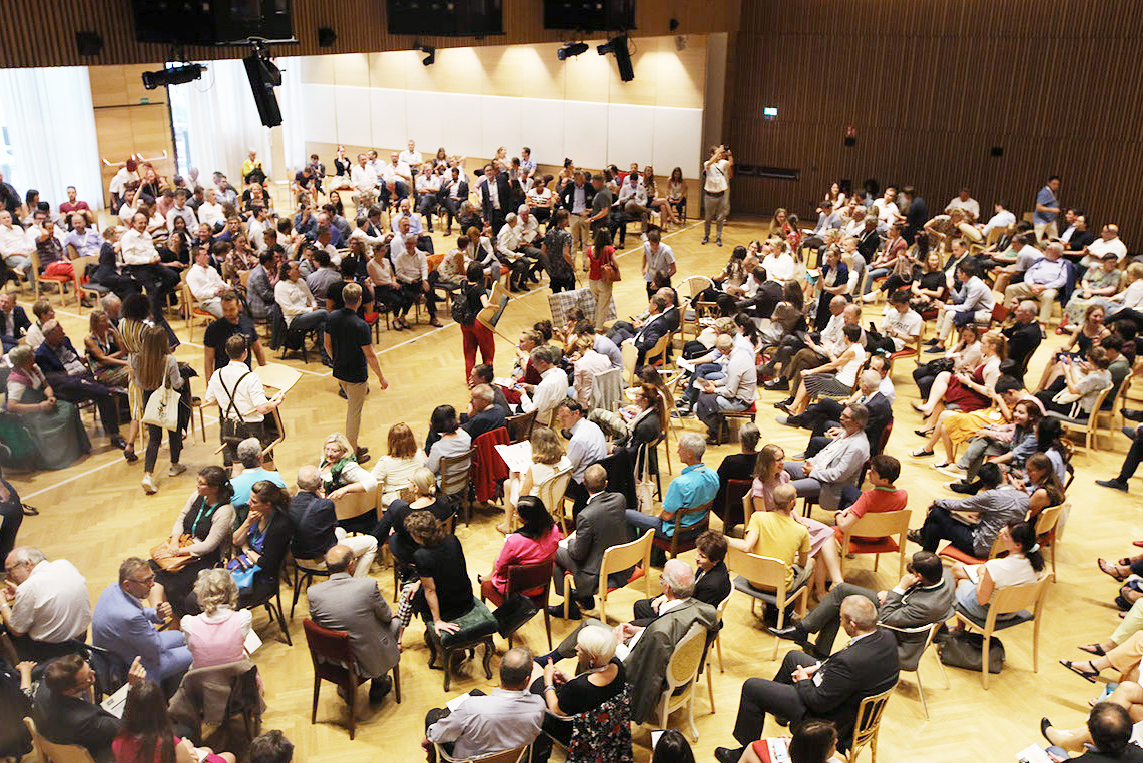 Opening Gesundheitsgespräche / Health Symposium European Forum Alpbach 2019
Intervention at the opening speech of Joseph E. Stiglitz
The intervention questions the hierarchy of the spatial design of a symposion and in particular a speaker's platform and creates a democratic space, a way of meeting and talk on an equal level.
The space for the opening of a symposium is a very hierarchic space. The speaker is on a higher level than the listeners, all the lights point at the speaker, he is on stage that is also designed and decorated. All the seats look the same and point into one direction – forward.
I asked the organization to empty the whole space and I asked them to organize 300-350 individual chairs.
When people arrived they had to pick a chair of their choice and then they entered the space, but found it empty. So it was their choice to find a place and also which front to choose. When everybody was in, my 2 assistants brought a red chair for Stiglitz and placed it right among the waiting crowd. So he was also amongst them and not "above" them. When he took place, people had to turn their position to face him.
For the opening there were also three more speakers and when it was their turn to speak, they had to get up to be seen. So all people were on the same level and each of them had their individual chair.
LINK: https://www.alpbach.org/en/session/med19-opening-08-18-06-00/