anywhere-somewhere-everywhere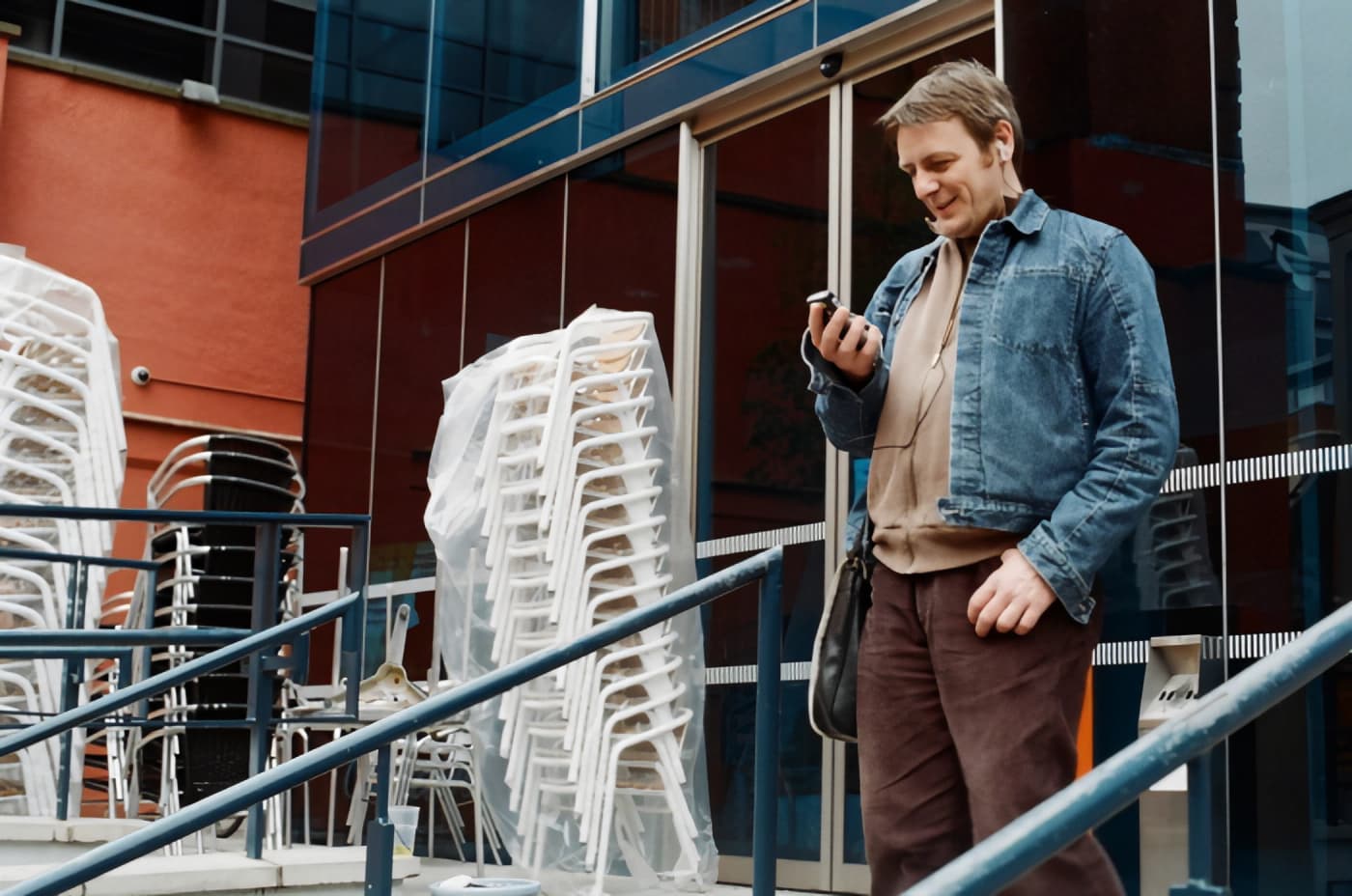 An exploration of urban spaces,
A dialogue on one's way through urban space, 
An interactive walk through urban space for one visitor and a performer.
"anywhere-somewhere-everywhere", a slightly different city tour, encourages the participants to explore hidden places, untold stories and to reflect on the exploration of urban space themselves. Mobile phones are used as a means of communication. Every visitor meets a performer that he / she does not get to see. They communicate via smartphone and together reflect on visiting a city and its local characteristics. An interactive dialogue about being a visitor and visiting, the city with its private and public spaces, its past and present. The setting of this encounter is the urban space, the street, the apartment, passages, cafés,…. and unknown, hidden spaces, spaces inaccessible to public, interspaces – "non-places".
A Cie. Willi Dorner production in co-operation with Mixed Reality Lab. Funded by the Arts Council England, supported by Nottingham University, Broadway Media Centre, Dance4 und by Austrian Cultural Forum London. 2007/2008