Come from somewhere go anywhere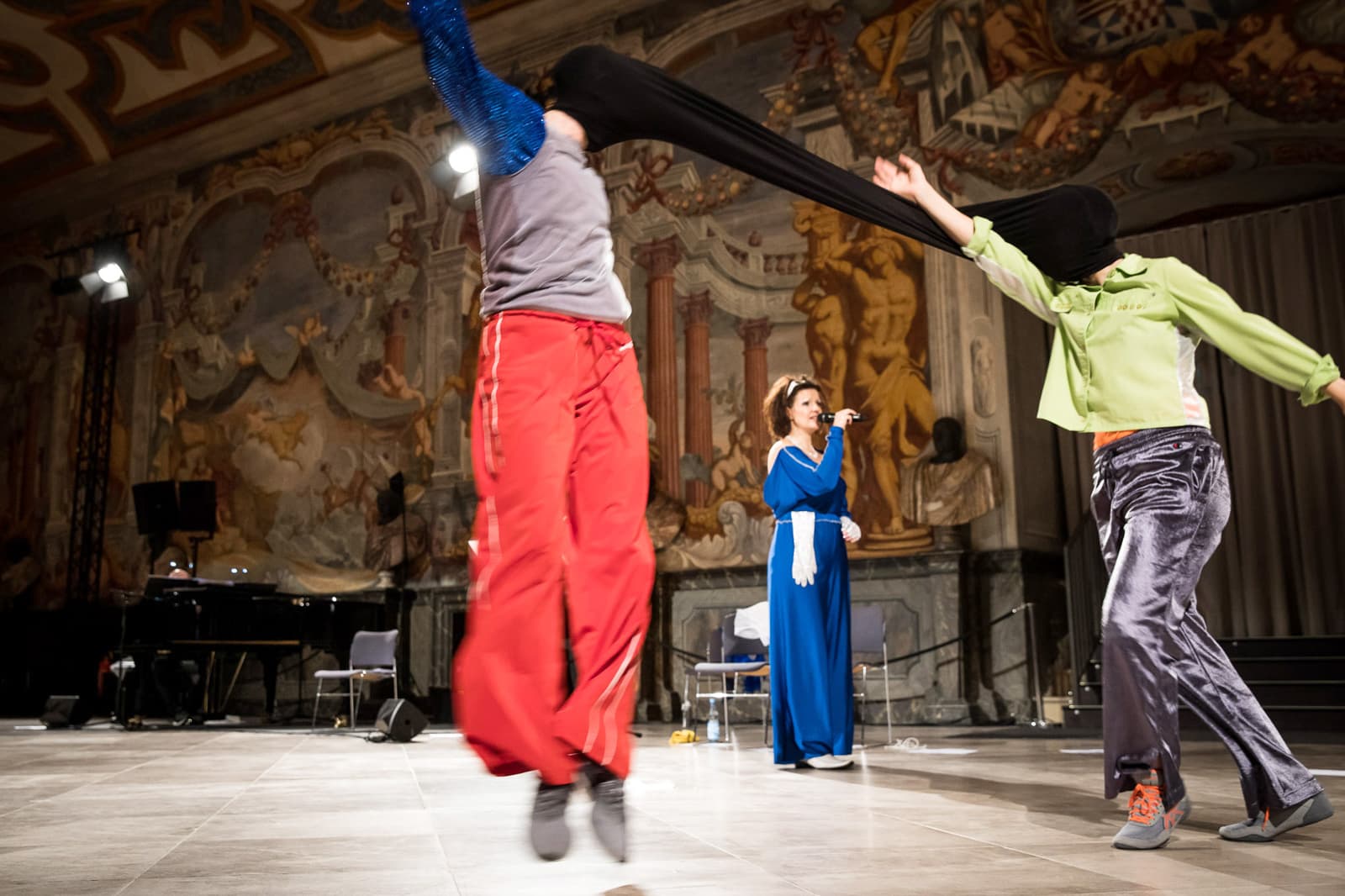 A recital evening for a singer and three dancers.
A recital for a singer and three dancers accompanied by the piano. This evening presents slogans and songs from different times. Songs from today, from a hundred years ago and some even much older. They all relate to their own time, and yet it seems that this is also a time together: a time of upheaval, change and crisis. But there are more in common. All of these songs and slogans put the focus on the doer, the person whom they describe in their own different ways. They show and describe a picture of people in crisis. The three dancers complete this picture. The songs are from revues from the 20s, by B.Brecht, F.Schubert and with Divine Comedy and OK-Kid from our time.
A production by the company Willi Dorner supported by the City of Vienna Kultur MA7, Federal Ministry of Art and coproduced by KunstFestSpiele Herrenhausen / Hannover.
Concept, Choreography
Willi Dorner
Choreography / Dance
Esther Baio, Esther Balfe, Deeogo Oliveira
Vocal
Agnes Heginger
Music / Piano
Martin J.Reiter
Costumes
Alba Rastl
Premiere 2. – 4. December 2021 in Vienna "brut" Theater