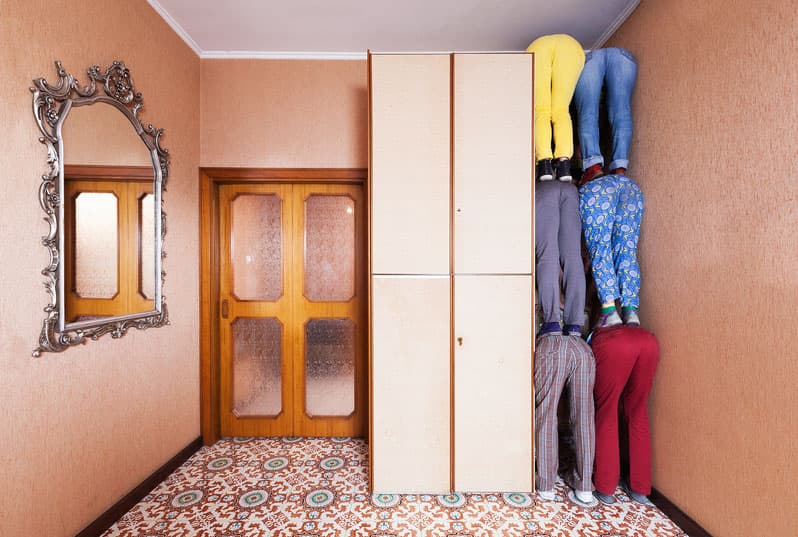 an exhibition in private homes
living room is a participatory project involving residents and photography. It gives an insight into the living conditions and history of a residential area. Several individual private homes turn into exhibition spaces, meeting points and forums for exchange and are connected along a given trail.
prints are available in several sizes, please contact us!
Concept / Choreography
Willi Dorner
Photos, Video
Lisa Rastl
Dancers
local cast
2019  Mil Festival – Santiago de Chile – CHL
2017  East London Dance – Stratford – London – UK, Sadler`s Wells/Dance Umbrella – London – UK
2015  Sonnwendviertel – Vienna – A – production: Mitten in Favoriten and Cie. Willi Dorner with dancers of the private Conservatory Vienna, choreographic assistance by Esther Steinkogler
2014  Fête de la dance – Geneve – CH, New Theatre Institute of Latvia – in the framework of Riga
2014 – LVA Terni Festival Internazionale della Creazione Contemporanea – Terni – I
2013  Premiere of living room in Vitry-sur-Seine – Paris – F
Der Standard
Helmut Ploebst, 21.09.2015
Social sculpture on staircase two
(…)Last weekend, the highly talented Viennese choreographer Willi Dorner presented an urbanistic performance of his current work in the Sonnwendviertel ("solstice quarter") to the south of Vienna's new Main Railway Station. He merged a photo exhibition spread across five private homes and a hotel room as well as several performance interventions in the backyards of a recently built residential development in Favoriten into a Living Room.
Fascinating results
Internationally, Dorner (56) is one of Austria's most creative and busiest dance professionals. He attempts to systematically work through his artistic output, which is closely linked to that of photographer Lisa Rastl, over extended periods of time – and frequently does so to great effect. His principal works include a project that has now been running over a number of years. Focusing on people in urban spaces, it evolved from stage works such as the intertwining duet (1997) or his stick solo which first saw the light of day three years later.
From 2000 to 2009 Dorner concentrated on an artistic survey of the relationship between architectural and urban space and the human body with brilliant works such as bodies in urban spaces (2007), urbandrifting (2010) or fitting (2012).
Performance intervention
Living Room is a further manifestation of his artistic investigation which was conducted for the first time in Vitry-sur-Seine near Paris two years ago. The Sonnwendviertel apartments now displayed photos of various dancers which were stacked and piled up in private rooms. The intervention also opened up ideal views based on Leon Battista Alberti's and Andrea Palladio's Fenestra prospectiva.
Outdoor performance interventions were based on the photos and different kinds of Sonnwendviertel architecture. They were performed by young dance students of the Vienna Conservatory.
the guardian
Lyndsey Winship, 21.06.2017
Invasion of the sofa sculptures
The Austrian Choreographer has form when it comes to putting bodies in strange places and making people twice at seemingly forgettable spaces (…)
I join them in the home of Tasha Slaise, in a smart new development next tot he Lee Valley VeloPark.. "It is brillant to be a part of a innovative, slightly zany project." . she says.
(…)One theme of Stratford Living ist he family portrait. Dorner arranges a group pose, but instead of smiling faces or a chair for a head. It makes for a totally absurd, but strangely touching group picture.
Dorner brings me in and I get to be a part oft he family, casually leaning on a lovely mid – century sideboard clutching a cushion to my face. It`s a challenge to keep still as Dorner arranges every detail oft he composition. (…)