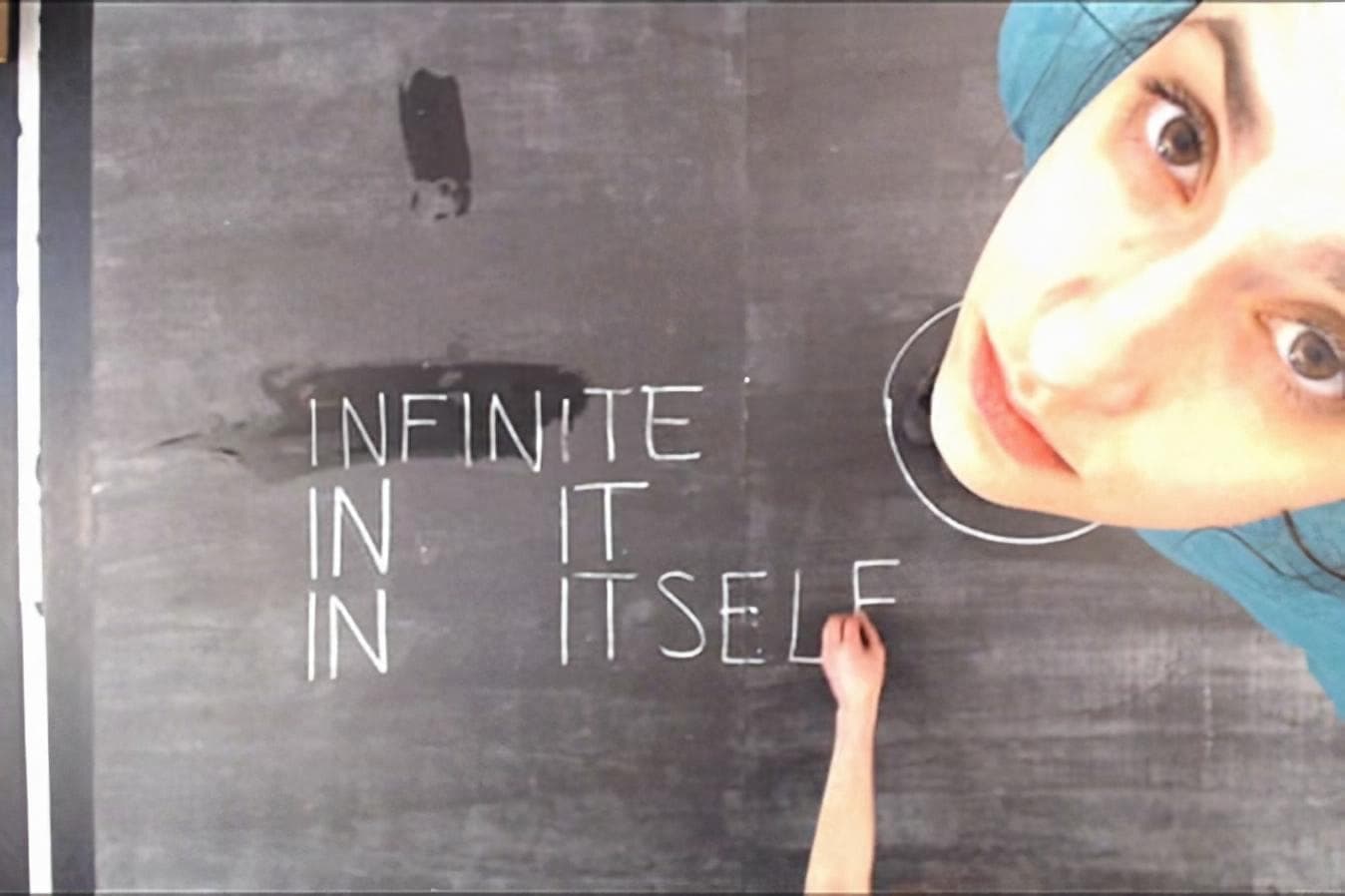 a performance in a video-installation
"one" is a dialogue between two dancers at a table. Based on the "one-word poems" by Heinz Gappmayr, they negotiate about the invisible and imagined world as well as the conditions and structures for making them visible. Their material are words and numbers or letters, their bodies and their movements and their writing. The table is also a blackboard on which people write. The writing is simultaneously projected onto a screen by a webcam above the table and the actions of the two dancers appear as a film alongside their live presence at the table.
The project was funded by the cultural office of the City of Vienna.
Concept / Choreography
Willi Dorner
Performer
Esther Baio, Luan da Silva
Video
Adnan Popović
Music / Sound
Dieter Kovacic
Sound engineering
Paul Ebhart
Performances
25 April 2017, FEEDBACK at Tanzquartier Vienna, Vienna (A) (Premiere)
4+6 August 2016, ImPulsTanz Festival, Wien (Work in Progress);
Tanzwerkstatt Europa 2018, Munich;
Tanzquartier Wien, Vienna;
Co-Festival Ljubljana
Anti-Static Festival , Sofia
Der Standard
Helmut Ploebst, August 2016
"The fast rhythms of this performance are nothing less than gripping, and the dry wit of the word and image shifts (as well as the moments of surprise) in one never let up."
 
"Dancers Esther Steinkogler and Chris Owen pull off astounding feats of precision in this challenging and unforgiving choreography which demands complete perfection."
tanz.at
Veronika Krenn, August 2016
"By ironically playing on words, signs, bodies and movements, Willi Dorner's "one (work in progress)" generates subtle shifts of meaning which the audience is constantly called upon to decipher. With precise clarity and subtle humour, Dorner uses cinematic means and choreography to take the artistic work of Heinz Gappmayr, who died in 2010, to a new, entertaining level."
Kurier
Silvia Kargl, August 2016
"His approach to the idea that choreography can be be regarded as a staging of signs and signals in space is full of humour."
Wiener Zeitung
Theresa Luise Gindlstrasser, August 2016
"…dance forges an attractive connection with elements of art."
"The given image evolves organically with a great deal of irony from one general notion to the next, each of them painted with accurate harmonic movements."